Palm-Greasing with a Huge Bag of Coffee
A journey that changed my life.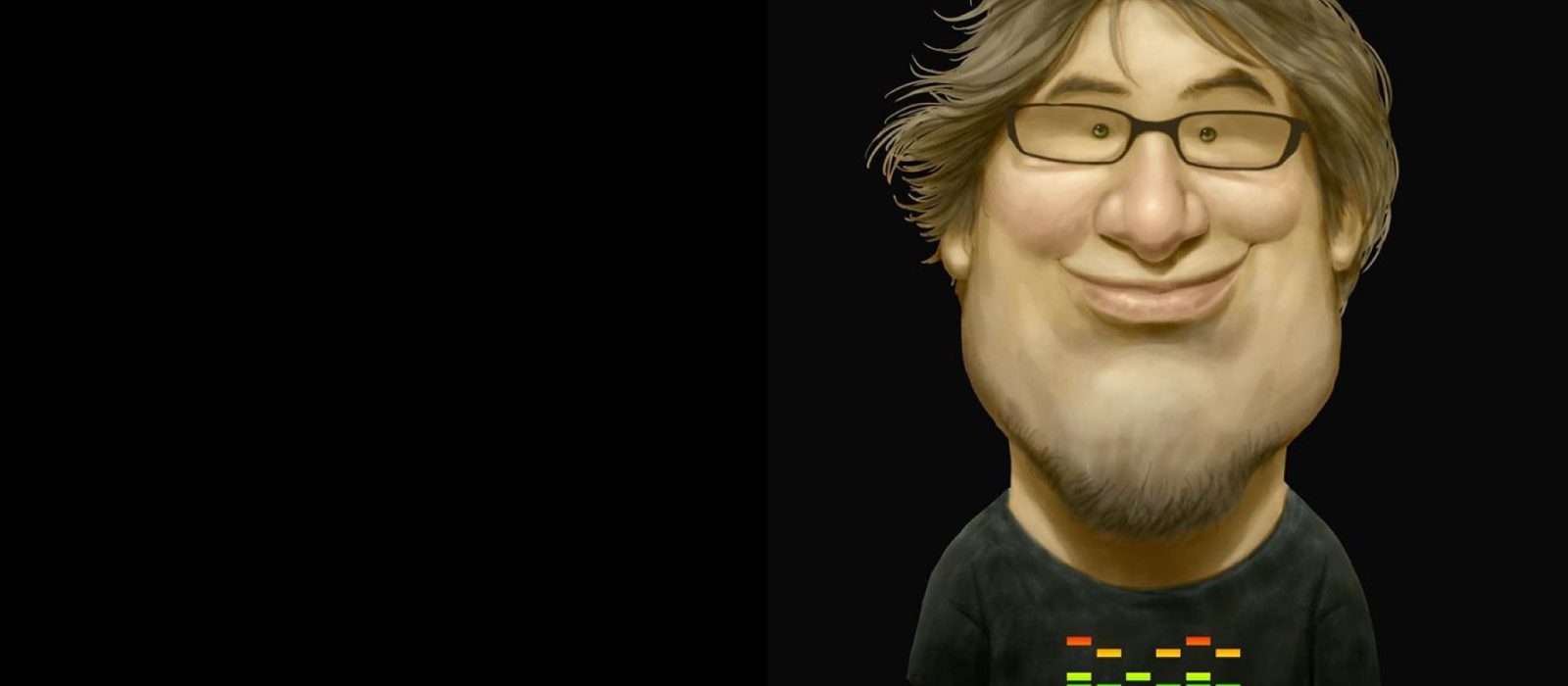 An Endless Passion for Music
Endearing-Weirdo-Post-Audio-Freelancer.
I'm into motorcycling, photography, 8 & 16bit era gaming, Japanese whisky, collecting way too many Funko Pops, Lego and the toys of my fading youth. 
(So far this sounds like a horrendous dating profile)
 I studied music engineering at Fanshawe College's Music Industry Arts program and then moved to Toronto upon graduating. After a two-day stint working at a gas station, I knew I was ready for something more gruelling and demeaning: the TV/Film industry!  
It all started with the delivery of a massive bag of coffee… and I've been hard at work ever since!
The good thing is, I've worked in post audio for almost two decades and haven't become a bitter boob.  Truth!
It could be from scoring a ton of cartoons and poking fun at genres and pop-culture.
Perhaps it's from zoning out while fiddling with my arsenal of synthesizers making sounds for some pretty high profile shows and movies.
Maybe it's the galavanting around the world working on some pretty mega recording sessions.
Possibly it's from sharing and teaching this passion at a local college.
Definitely, it's from working for and with people I value, respect and proudly call my friends.
It's all pretty awesome, to be honest! Onwards!
"Neil's work explores the relationship between postmodern discourse and football chants"
With influences as diverse as Munch and John Lennon, new combinations are distilled from both orderly and random meanings.
Ever since I was a child I have been fascinated by the ephemeral nature of the universe. What starts out as yearning soon becomes corrupted into a hegemony of lust, leaving only a sense of nihilism and the unlikelihood of a new reality.
As shifting forms become reconfigured through diligent and personal practice, the viewer is left with an epitaph for the darkness of our world.