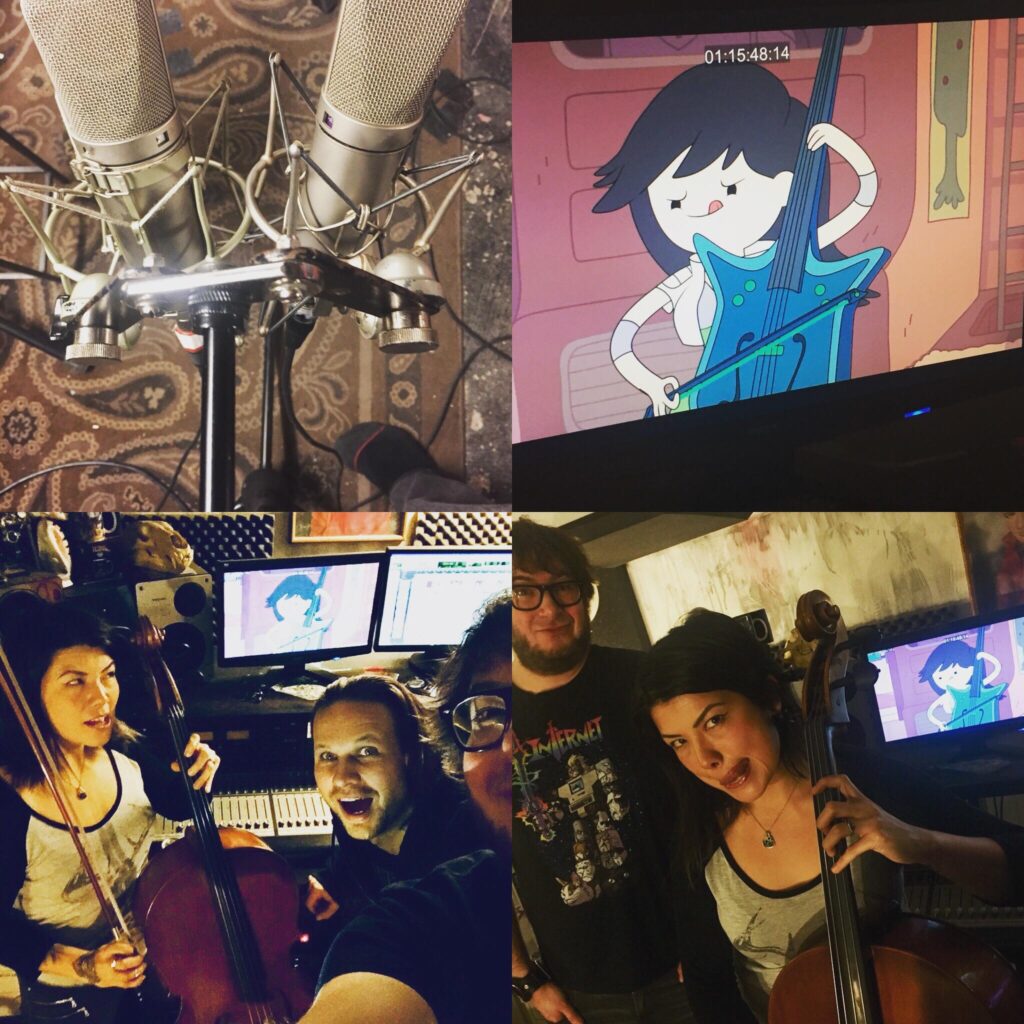 Bravest Warriors.
One of the principal characters is Beth Tezuka, who happens to play the cello. Animated visuals involving an instrument is a music element, so it's tasked to me.
As it was all by itself, I didn't want it to be artificial/MIDI on the computer.
I hired my cellist bud Steph Misayo Seki to perform it, who's also a fan of the show! A Japanese cellist performing for a Japanese cellist cartoon character. Pure Meta!
Also, as we're all studio dorks, it was a good chance to shoot out a Neumann U87 vs a U89 microphone. They surprisingly sounded identical other than the usual mild mid-range bump on the U87.